David Zapol
Founder and CEO
David Zapol leads Third Pole, building the management team and developing partnership strategies to enable significant growth. David previously led operations of Goodlife, the largest pharmacy chain in East Africa, which he also co-founded. David was a head of the Global Health strategy consulting practice at FSG, a mission-driven consulting firm where he led teams working with clients including Pfizer, Merck, Eli Lilly and The Bill and Melinda Gates Foundation. David holds an MBA/MPH from Columbia and a Masters in Immunology from Stanford.
Philip E Silkoff, M.D.
Chief Medical Officer
Philip E. Silkoff is an experienced senior pharmaceutical physician who leads our clinical and regulatory efforts. Phil previously held the positions of Senior Medical Director at Janssen R&D and Medical Director at AstraZeneca. Phil has overseen multiple clinical studies in asthma, COPD, interstitial pulmonary fibrosis and sarcoidosis. Prior to industry, Phil was Associate Professor at National Jewish Health in Denver, Colorado. Phil is a renowned expert in exhaled nitric oxide measurement and holds several patents in the field. Dr. Silkoff holds an MBBS in Respiratory Medicine from University College London and an MBBS in Medicine from the University of London.
Greg Hall, Ph.D
Vice President, Product Development
Greg Hall is Third Pole's technical leader and lead engineer, building on 18 years experience in the medical device industry. Prior to joining Third Pole, Greg served as General Manager at Cirtec Medical and has been VP of Engineering for several medical device development endeavors. Greg has led development programs for software-controlled electromechanical systems through clinical evaluation and regulatory approval and is an inventor on more than 12 issued patents. His formal education includes a Ph.D. from the University of Virginia, a Masters degree from Clemson University in Bioengineering and a BS degree in mechanical engineering from Rose-Hulman Institute of Technology.
Wolfgang Scholz
Head of Product Marketing
Wolfgang has 40 years of executive management experience with leading global companies in the medical device industry, including bringing four generations of patient monitoring systems to the market. Wolfgang brings a unique expertise and detailed knowledge of all aspects in the definition, the creation, the manufacturing, the regularly requirement of CE /FDA and servicing a medical product / system in the international market. His background includes analysis of medical markets and international healthcare systems, strategic marketing, development, and assessment of business plans for health technology products, appraisal and evaluation of new medical technologies, clinical evidence, medical workflow and process analysis and control, and FDA, CE and ISO compliance.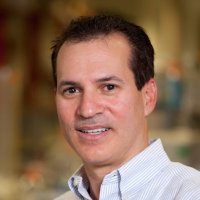 David A. Fogel, CPA
Chief Financial Officer
David's expertise lies in constructing a reliable financial framework to attract funding. He possesses over 26 years of senior financial management experience in various capacities for a variety of high technology related companies, including GSI Lumonics, Lilliputian Systems, RNK Communications, and Core-M, Inc. Most recently Mr. Fogel was the CFO of the healthcare IT consulting firm Beacon Partners, and previously was Vice President of Finance and Treasurer at Webgen Systems, Inc., a provider of advanced solutions for building energy management, controls and conservation. David is a licensed Certified Public Accountant (CPA). David has a BS from Miami University (Ohio), and a MBA from the University of Cincinnati.